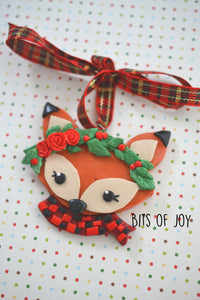 I love foxes and there's nothing that screams holiday like holly berries and buffalo check scarves! 

This dainty fox is a must have for a traditional holiday tree or woodland themed tree! 

This measures about 3.4-4" big and will come with a coordinating ribbon in either gold, red, or plaid!