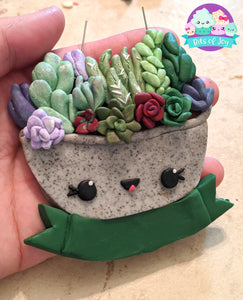 Grab one of these for your favorite crazy plant lady or guy! 

A sweet girly face is featured here. A boy will have no lashes and a mustache! 

This design starts out with a pretty granite base and mini succulents are meticulously potted to arrange a beautiful design. Each one will be a little different!

These will measure about 4" big.