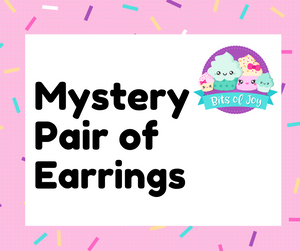 Grab a pair of mystery earrings for a deal! These may be earrings left from past holidays, overstock, etc. 

Nothing is physically wrong with them, no defects. I just need to clear out some room for new inventory!

Earrings normally range $15-32 a pair, for reference! Feel free to purchase as many as you'd like. Each pair you receive will be different. Great for treating yourself or giving as a gift! 

No refunds or exchanges.