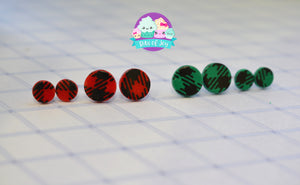 The perfect holiday prints are here! These studs are carefully made using a silkscreen process, then double coated for protection! 

Mommy pair measures 1/2" big and the daughter pair is about 1 cm big.

Available in black, red, or white! 

Hypoallergenic surgical steel posts. 

Listing includes ONE large and ONE small pair of the SAME color.