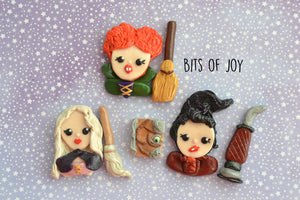 This set will have you screaming "I SMELL CHILDREN!" everytime you look at it! 

The basic 7 piece set features all three Sanderson sisters along with an accent piece and a spell book! Make it a deluxe 9 piece set by adding Binx & Dani.

These measure about 1.5-2" tall and wide.