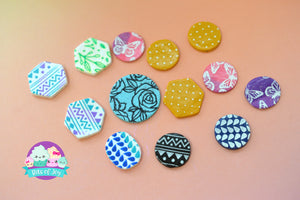 I had some extra silkscreen pieces that I did not end up using for earrings due to no matches or odd numbers. A number of my customers asked for magnet versions of these, so here they are! 

Sizes range from 3/4-1.5" big!

You get everything shown in the picture! 

Strong neodymium magnets are attached. Set of 13.