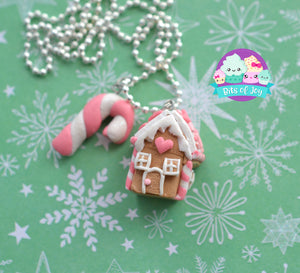 I love the look of gingerbread houses, but hate putting them together! Take the guesswork out of the mess and decorate your own gingerbread house, in clay form! 

This little gingerbread house will measure about one inch big and will feature decor on all four faces. Base frosting color will be white by default.

It is available with an optional candy accent!