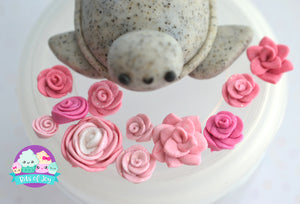 Pink, pink, and more pink! Turn this little diva into a breast cancer awareness turtle or a princess for the ultimate girly girl! 

This turtle also includes either crown or breast cancer awarness ribbon! 

Color accents for this turtle include: all shades of pink!

Turtles measure just over 2" long and will be about 1.5" tall.