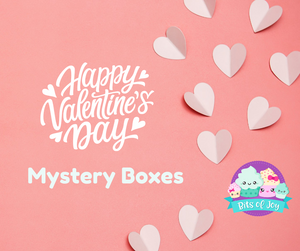 Mystery boxes are here! These will ship Monday, January 30th!

If you're looking to spoil yourself, your little one, or that special friend or galentine in your life and don't just want to send a candygram or a boring box of chocolates, I'm here to help you out! 

Each mystery box will contain handmade Valentine's products as well as several curated freebies!